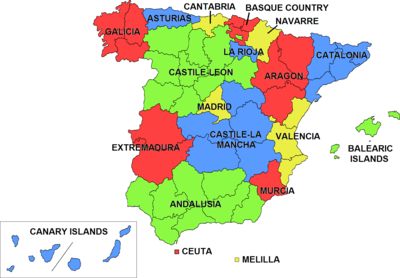 Year 4 students are learning about Spain. You can watch this interesting video about our history, culture and geography. We can learn a lot about our country.
We are studying that Spain is divided into different Autonomous Communities. Each Autonomous community has different provinces, although there are autonomous communities have only one province.
To read and learn about GEOGRAPHY, click
HERE
To watch a video about our geography, history and traditions, click
HERE
YEAR 4 STUDENTS.... Could you write here some of the things we are learning in class?